Westwood Homes for Sale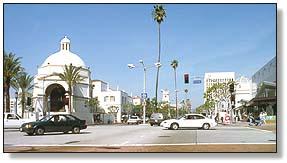 Westwood is a neighborhood in the northern central portion of the Westside of Los Angeles, California, United States. It is the home of the University of California, Los Angeles (UCLA).Westwood is bordered by Brentwood on the west, Bel-Air on the north, Century City and Beverly Hills on the east, West Los Angeles on the southwest, Rancho Park on the southeast, and Sawtelle on the south and southwest. A center of movie-going on the Westside and the site of many movie premieres, Westwood is home to several vintage movie theaters, including the Art Deco Crest, the Mann Village (once called the Fox Theater) featuring a landmark 170-foot (52 m) white tower and the Bruin Theatre. The Bruin Theatre provides a special discount to UCLA students. Playboy Mansion, home of Playboy founder Hugh Hefner, is located in nearby Holmby Hills.Westwood is also home to the Westwood Village Memorial Park Cemetery, the final resting place of many of Hollywood's biggest stars. A museum named for and endowed by activist and philanthropistArmand Hammer, longtime head of Occidental Petroleum (which maintains its headquarters on Wilshire Boulevard), has become one of Los Angeles' trendiest cultural attractions since UCLA assumed its management in the 1990s. The Hammer, as it is commonly known, is particularly notable for its collection of Impressionist art and cutting-edge modern art exhibitions. The museum also houses the Billy Wilder Theater, run by the UCLA Film and Television Archive.
Below is a partial list of Westwood homes for sale, which is updated daily. If you would like more information on any of these properties, please give me a call at (800)399-9659 x313 or you can leave your contact information on my contact form and I'll get back to you within 24 hours.